Silicone O Ring / Acid and Alkali Resistance O Ring
Product Description
Model NO.: OS15 Application: Cylinder Performance: Wear Standard: Standard, Nonstandard Trademark: SANSHI Origin: Hengshui, China Material: SIL Type: Stationary Seal Shape:
O-ring
Size: Customized Specification: SGS, RoHS, CE HS Code: 4001100000
Packaging & Delivery
| | |
| --- | --- |
| Packaging Details: | 100pcs/bag. 100bag/ctn. GW: 10KG, NW: 9KG. |
| Delivery Detail: | 7 days by express |
Rubber Gasket
seal rubber cylinder head gasket  chemical machinery
O Rings
    acid and alkali resistance O ring
 thick
Rubber O Ring
 1.customized size&color 
2.good air-proofness & heat resistance 
3.Hardness: 30~90 shore A
4.Size: All sizes are available 
2. O Ring Scope
  O-ring for installation in a variety of machinery and equipment, at the specified temperature, pressure, and various liquids and gases, in stationary or moving under the seal. In machine tools, ships, automobiles, aerospace equipment, metallurgical machinery, chemical machinery, engineering machinery, construction machinery, mining machinery, petroleum machinery, plastic machinery, agricultural machinery, as well as various types of instrumentation, the large number of applications with different types of seals components. O-ring is mainly used for static seals and reciprocating seals. Seal for rotary motion, is limited to low speed rotary sealing device. O-ring is usually installed on the inner circle in the cylindrical or rectangular cross-section of the groove from seal. O-ring in the oil, acid, grinding, chemical erosion and other environmental still play a good sealing, damping effect. Therefore, O-ring hydraulic and pneumatic drive system most widely used as a seal.
3.O-ring advantage  
O-ring Seals
compared with other types, has the following advantages: - for a variety of seal forms: static seals, dynamic seals for a variety of uses materials, dimensions and grooves are standardized, interchangeable - for multi- kind of movement pattern: rotation, or a combination of axial reciprocating movement (such as rotating reciprocating movement combinations) - suitable for a variety of different sealing medium: oil, water, gas, chemical media or other mixed media through the appropriate choice of materials and rubber proper formulation design, realization of oil, water, air, gas and a variety of chemical mediators effective seal. Wide temperature range (- 60 °C ~ + 220 °C), pressure up when using fixed 1500Kg/cm2 (with reinforcement ring and use). - Designed to be simple, compact, easy assembly and disassembly O-ring cross section structure is extremely simple, and there is self-sealing, reliable sealing performance. Since O-ring structure itself and installation parts are extremely simple, and has formed a standardized, so replacement is very easy to install. - Material varieties can be selected according to different fluid: a nitrile rubber (NBR), Viton (FKM), silicone rubber (VMQ), ethylene-propylene rubber (EPDM), chloroprene rubber (CR), butyl rubber (BU), polytetrafluoroethylene (PTFE), natural rubber (NR), etc. - Cost - dynamic friction is relatively small       
Details:     
Sanshi offers you high quality rubber components conforming to international standards which ensure high precision, patient heat resistance, good chemical stability and long term durability.
Our production range includes O-rings,
Sealing Rings
, Washers, Bushes, Gaskets, Pressure Cooker Gaskets, O-ring kits and many more.
The polymers which we use as our main raw material, are VITON, Fluorosilicone, Silicone, Hypalon, Polyacrylate, Flame retardant silicone, Neoprene, EPDM, Nitrile, Nitrile/PVC, HNBR etc.
Our products provide good resistance to most of the gases, greases, chemicals, oils, fuels, water, abrasion, high and low temperature, etc. .  
| | |
| --- | --- |
| Material |  NBR, NR, EPDM, FKM, SBR, Silicone, Neoprene or Custom |
|  Size |  According to the 2D or 3D technical drawing or samples |
|  Color |  transparent,black,any color |
|  Duro |  30~80 |
|  Technics |  designed by 3D high accuracy, small error |
|  Finish |  diepressing |
Function of Rubber Back-Up Rings 
Rubber back-up rings are designed to prevent extrusion in rubber o-ring sealing systems.
Rubber O-Rings generally serve as effective seals for dynamic and static applications in hydraulic and pneumatic systems equipment. One big drawback of such o-rings is their tendency to extrude into the clearance of mating surfaces when subjected to increasing pressures. 
The degree of extrusion is a function of o-ring hardness, clearance of mating parts and fluid pressure. 
Another variable that must be considered in determining the need for back-up rings is the operating temperature. Elevated temperatures (160 degrees F and higher) impose a severe burden on the physical and mechanical properties of rubber o-rings which further increases their tendency to extrude. 
The combination of high pressures and high temperatures is a common occurrence in present day fluid systems. Moreover, the trend is toward still higher pressures and longer resident times at elevated temperatures. This places more emphasis on the role of the
Back-Up Ring
in preventing o-ring extrusion. 
Standard Configurations 
There are three basic types of Rubber back-up rings in use: single turn (scarf cut), multi-turn (spiral cut) and solid (uncut) configurations. 
Heavy Duty Back-Up Rings 
Heavy duty back-up rings are configured with a greater T (axial thickness) dimension. The extra thickness provides more extrusion protection for o-rings. These rings are interchangeable with MS27595, MS28774, MS28782 and MS28783 backup rings used in MIL-G-5514 packing glands. Heavy duty back-up rings are available in solid (uncut) and in the single turn (scarf cut) configurations. 
Extended Sizes 
In addition to the military standards, we supply three series of extended dash-size standards which provide back-up rings for all o-rings in the Aerospace Standard AS-568A Uniform Numbering System. 
These configurations have proven very useful to fluid systems designers because of the added flexibility in size selection.
Because extended sizes usually are available, industrial users are assured of the same quality and service that applies to the most sophisticated aerospace applications. 
Filled Back-Up Rings 
For applications where sealing systems are subjected to severe duty cycles, or where pressures exceed 3,000 psi and temperatures are above 275 degrees F, filled Rubber back-up rings are very useful.
In addition to the more common fills such as glass fibers, considerable experience with back-up rings of Nylon, Kel-F, FEP, UHMW and
Others
. We have produced the very standards using these materials as well as more specialized compounds of Rubber. 
Care should be taken to be sure that the compound chosen is compatible with the gland or rod materials of construction. There is no point in over designing components that may cure extrusions, but produce abrasion or wear problems. 
Single Turn - MIL Standard MS28774
Solid, Extended Series
Single Turn, Extended Series
Single Turn, Heavy Duty
Solid, Heavy Duty
Solid - MIL Standard MS27595
Spiral - MIL Standard MS28782
Spiral - MIL Standard MS28783
Single Turn, Boss Connection - MIL Standard MS9058
Single Turn, Tube Fitting - MIL Standard MS28773
Spiral, Extended Series
 we can design and manufacture butyl rubber stoppers for pharmaceutical packaging according to your detailed requirements, with guaranteed quality,delivery time and best service. 
Sanshi:    acid and alkali resistance o ring 
Our company had been founded in 2004,which is located in shenzhen city of China with the advantages of elegant environment and convenient transportation. ,with the area about 1000 square meters, the staff about 100 people, and one member of the shenzhen city rubber profession association member unit.
Why choose Fushiyuan ?----8 Reasons:  
1. Qualification:   acid and alkali resistance o ring
We have been in rubber & plastic industry for 9 years, in the past 9 years we accumulated a lot of work experience We have 8 x 200T imported vulcanizer machines, 1 x mixer, 1 x rubber mixing machine, 1 x rubber cutting machine, 2 x punching machines, 1 x vulcanization oven. Together with and well.trained and skilled workers do constitute our assets in this field, years partnership with Alibaba Group,...,  
2.Competitive price:  acid and alkali resistance o ring
We collocate materials by ourself instead of buying ready-made material, so the products' cost is lower then others and our price is competitive.this advantage can help you get order from your clients. 
3. Rubber Toy Tyre / Shredded Tyres / Tyre Product Manufacturing Process:   acid and alkali resistance o ring 
From molding to material preparation through production to quality control till delivery, these are all under our strict control, which means we can ensure perfect quality to supply. 
4. Technology and Equipment:    O rings for instrument      
We haveimported sophisticated machinery and gleaned much experience in rubber and plastic product manufacture. 
5. Rubber Toy Tyre / Shredded Tyres / Tyre Product Quality and Service:    O rings for instrumentQuality and service are our most-valued assets in our company. Regarding quality, from the start of our career, we have been pursuing "No Recycled Material But 100% Pure Original Material To Ensure Top Quality 
6. Rubber Toy Tyre / Shredded Tyres / Tyre Product Color:        O rings for instrument 
For your choice, every kind of color you can think of has been covered: We have veteran technologist in this area to get you exact color as the Panton color cards shows.   
7. Rubber Toy Tyre / Shredded Tyres / Tyre Product Lead Time:       O rings for instrument 
Normally it costs you 10~12 working days for molding and the production around 7 days, but if there's stock available, delivery can be made upon the second your payment has been confirmed. Delayed delivery is by no means our choice. Sometimes we do encounter customers who placed orders and demand shipment soon, to handle this, we have to minor adjust production schedule and make sure other customers won't be influenced. 
8. Our Commitment:    
We do hope our customers know products well, so it can make communication easier, as the more buyers know te product, the easier they identify a good product, this makes sure our products can be better understood in aspects of quality and workmanship. In the course of our exchange, both parties can discuss more deeply about product and workmanship and even the whole industry status-quo and its future direction and more.  
For us, commitment defines success, which propels our career in the long run, so every minor work has been penetrated by our devotion: product image, producing process, quality checking, delivery, customers' satisfaction... All are pervaded. Yes, we set out for big!  
Product Manufacturing Process:    O rings for instrument
1. Product Design
In this phase, all work are based on blueprint from buyers, if there's no such blueprint available, you can show us sample and we help design accordingly for your confirmation; In case both materials are unavailable, just the stuff that the product goes with is ok, we can discuss together to work it out, this won'tharge you anything, we promise.  
2. Open Rubber Toy Tyre / Shredded Tyres / Tyre Product Mold
Molding is done through our CNC machine according to the design previously finished. For some silicon-based products, this has to take you more time as it is more complicated, it has to be subject to EDM process. For this situation, 7~12 working days are normal. 
3. Material Mixing & Color Set
 Designated Panton color numbers or customeroffered color palette, we work out the amount of each ingredient, 
4. Figure Out Rubber Toy Tyre / Shredded Tyres / Tyre Product Hardness  
We can ensure you that all our products are based on top grade material, no toxic and incrementally friendly, hardness canbe adjusted as per customer's requirement.  
5. Rubber Toy Tyre / Shredded Tyres / Tyre Product Prototyping
Put the previously designed mold into vulcanizer and heat it. After this, modify it, wash it and try prototyping. 
6. Rubber Toy Tyre / Shredded Tyres / Tyre Product Quality Check: 
After prototyping, quality checking person checks one item after another according to order requirements so that mass production can be arranged.  
7.  Final Touch, Quality Checking and Packing 
After production is finished, products have to go through final touch; perfect product for smooth edge.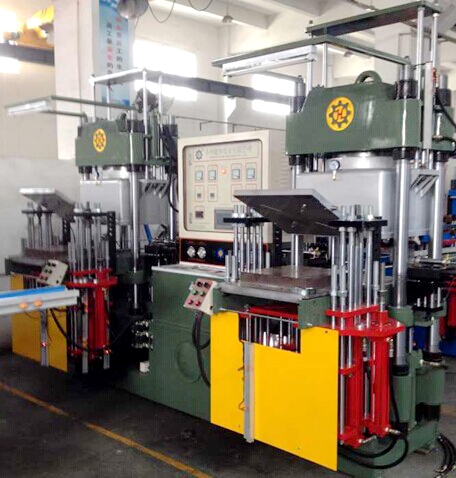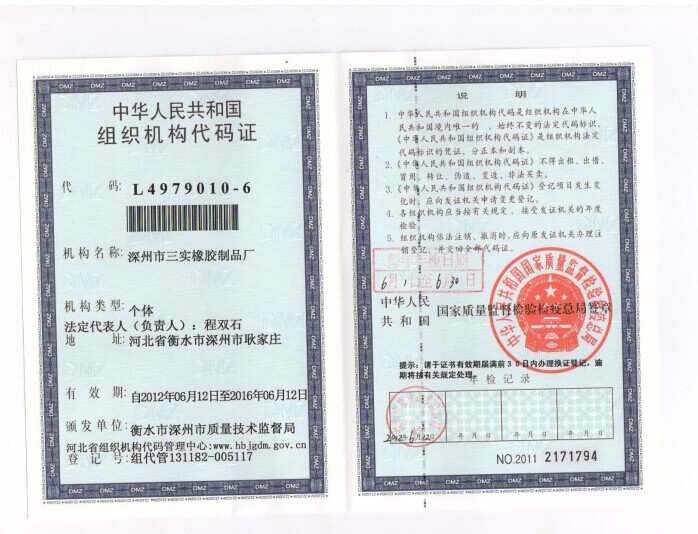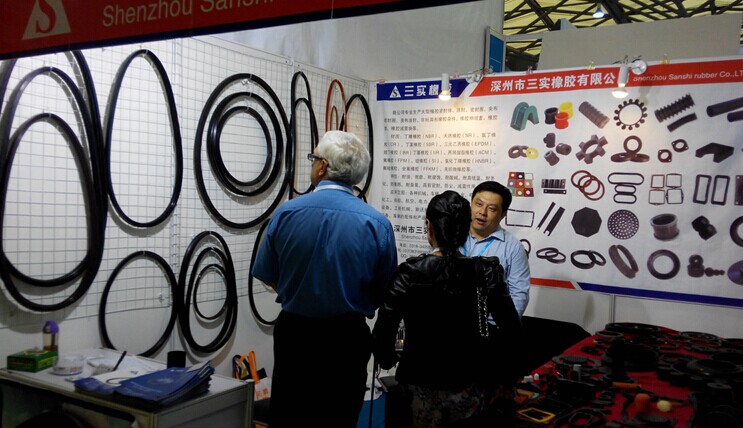 Contact: Yang Min 
Welcome your enquiry! 
Contact us if you need more details on 1 1.5 2 2.2 2.5 3 4 5 6 7 8 9mm Thickness Molded. We are ready to answer your questions on packaging, logistics, certification or any other aspects about O Ring、Rubber Product. If these products fail to match your need, please contact us and we would like to provide relevant information.
Product Categories : O ring